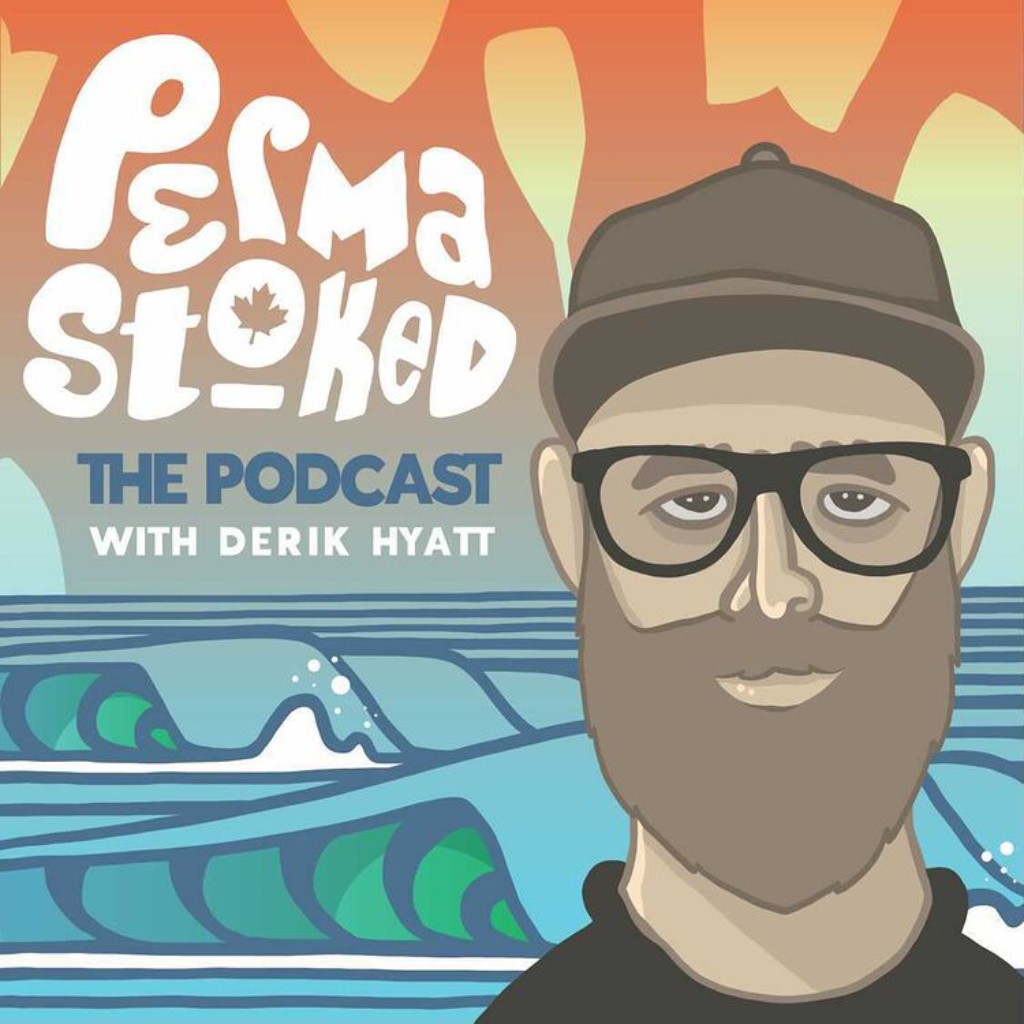 Your Canadian & Great Lakes Surf / SUP Podcast #PERMASTOKED with #DerikHyatt, Season 2 Episode 15: Canadian Freshwater Alliance – Lake Erie Challenge 2021 is brought to you by @freshwatersurfgoods and is NOW AVAILABLE for streaming and download on:
https://www.amazon.com/Permastoked-with-Derik-Hyatt/dp/B08K59QPBV
https://podcasts.apple.com/ca/podcast/permastoked-with-derik-hyatt/id1518415157
https://podcasts.google.com/search/permastoked
https://www.iheart.com/podcast/269-permastoked-with-derik-hya-65366207/
https://open.spotify.com/show/6qsR6lN7M7edO798HSBxpj
https://www.stitcher.com/show/permastoked
https://tunein.com/podcasts/Sports--Recreation-Podcasts/Permastoked-p1333686/
Or wherever else you get your podcasts.  Help us spread the stoke by leaving us a RATING and REVIEW after you LISTEN / WATCH and SHARE!
Lake Erie is a beloved and indispensable part of our lives. As the most biologically diverse Great Lake, a major drinking water source, and the site of countless memories made, Lake Erie is essential to not only humans, but the well-being of our entire ecosystem.
But the health of our Lake is currently under serious pressure from:
Annual, often toxic, algal blooms, that threaten aquatic, animal, and human health;
Plastics pollution that is accumulating at an alarming rate;
Invasive species disrupting the ecosystem's balance;
The compounding pressures of climate change, is also making matters worse.
In order to recover and prosper, Lake Erie needs our attention and help.
Each summer, athletes from across the watershed come together for one legendary event: the Lake Erie Challenge; all to raise awareness and funds for our beloved lake.
In this episode, meet the athletes and staff from Canadian Freshwater Alliance.  This year we have three teams of athletes: Team SUP, Team Wingfoil and Team Caldwell.  Stay tuned to hear from Raj Gill, Tim Blanchard, Sara Chojnicki, Patricia Kittelberger, Brad Petrus, Derik Hyatt, and your hosts Ashley van der Pouw Kraan, Kelly Laforet, and Julia Foody.
When you donate to the Lake Erie Challenge, you're supporting local Lake Erie Guardians, and their work improving the health of the Lake Erie watershed, including water quality monitoring, the reintroduction of native plants, advocacy for freshwater protection, and more! With your support, we can equip even more citizens to become caretakers of Lake Erie.
This year, our athletes want to raise $7500 so we can continue and expand our Lake Erie Guardians program in 2022. Help us reach our fundraising goal!  Visit www.freshwateralliance.ca/lakeeriechallenge and donate today.  Mahalo!
To reach Derik Hyatt for comments, questions, collaboration, sponsorship, business enquiries or bookings, including Surf, SUP and Yoga, please email info@freshwatersurfgoods.com.
Permastoked is presented by Freshwater Surf Goods.  Your surf brand devoted to spreading the stoke across the unsalted seas and cultivating pride amongst the Canadian surf community.  We do this by providing products and apparel that celebrate the awesomeness of both Great Lakes and Canadian surf culture.  Stand out in the tribe by rocking our gear!
But don't just stand around on the beach looking cool, check out our Stoke Academy and try surfing and stand up paddleboarding.  Get away to Ontario's magnificent Bruce Peninsula where we offer Paddle Canada certified Basic and Advanced SUP courses, custom experiences, private lessons, tours, SUP Surfing, yoga, SUP yoga and even beginner surf lessons.  Visit www.freshwatersurfgoods.com to sign up for your freshwater fantasy today!
For more information, visit www.freshwatersurfgoods.com and be sure to sign up for our newsletter.  You can also find us on Facebook, Instagram, and Twitter at @freshwatersurfgoods.  Stay up-to-date on all things surf and SUP from across Canada, by joining our Facebook Group, the All Canadian Surf & SUP Club.  Mahalo for listening and stay stoked!
LINKS
Facebook: www.facebook.com/freshwatersurfgoods
Instagram: www.instagram.com/freshwatersurfgoods
Twitter: www.twitter.com/fwsurfgoods
Pinterest: www.pinterest.ca/freshwatersurfgoods
LinkedIn: www.linkedin.com/company/freshwater-surf-goods
All Canadian Surf & SUP Club Facebook Group:
www.facebook.com/groups/306681953832086
 A SPECIAL MAHALO TO
We acknowledge that this podcast is recorded on the unceded, ancestral and occupied traditional territory of the Haudensaunee (Iroquois), and  the Anishinabek; including Ojibway (Ojibwe) First Nations: Chippewas of Nawash and the Saugeen Ojibway Nation forming the Chippewas of Saugeen Ojibway Territory who we recognize as the traditional keepers of this land.  As we live, work, surf and play, we say Mahalo to the Métis, Inuit and Indigenous Peoples of Turtle Island and from around the world, who have stewarded these lands and sacred surf spots for thousands of years.
Mark Malibu & The Wasagas for providing our intro music "Hey Chiwawa" off their 2009 album Crash Monster Beach and our outro music "End of Summer" off their 2017 album Return of the Wasagas.  For more information, visit www.wasagas.com and listen to them on Spotify or iTunes.
Damajuana reggae uploaded by detroitbase on 2019-08-30 to https://archive.org/details/reggae_201908.  Public License available at https://creativecommons.org/licenses/by-nd/4.0/legalcode.  (Full length = 02:30.)
Ukelele Parade by Fernando Oyaguez Reyes published May 22, 2014 and uploaded to https://archive.org/details/UkeleleParade.  Public License available at https://creativecommons.org/licenses/by-nc/3.0/legalcode.  (Original length = 02:44. Modified to 01:00.)