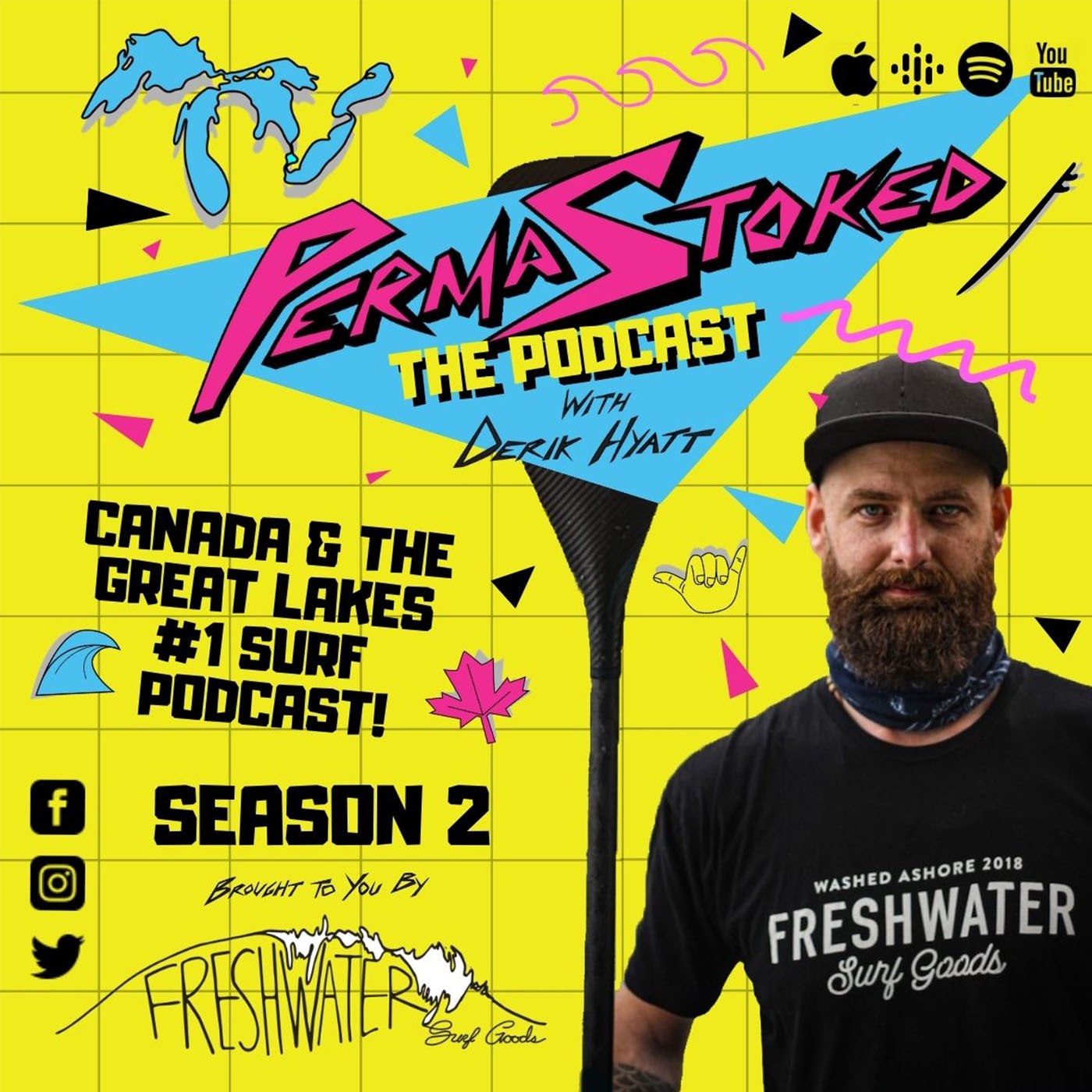 In this episode, Derik Hyatt interviews Visionary Artist, Chris Dyer.  Chris grew up in Lima, Peru till age 17, where he was involved in 80's skateboarding, 90's surfing and street gang destructive activities.  He later moved to Canada to study art.  Today he is based in Montreal, where he works out of his home studio "The Positive Portal."  Chris' art is rooted in the skateboard culture he has been part of since he was a young boy, when he would draw his own board graphics.  That eventually led him to working in the California and worldwide skate industry, doing graphics for a variety of well-respected brands.  More recently, he was Art Director of California's Creation Skateboards, and these days he continues to do graphics for a bunch of big brands in the industry including Deathwish and Santa Cruz skateboards.  Because of his unique style of psychedelic art, and high productivity, Chris has become one of the leading figures of the North American Visionary Art scene.  This position has given him the chance to act as a bridge between the spiritual movement and both the street art and skate art movements.  Some of his broader artistic themes include consciousness, truth, oneness, introspection, personal development and kindness.  Chris manages his own Art brand, Positive Creations, which offers a variety of quality apparel and artsy accessories.  His work of all kinds is slowly reaching out of the underground, thanks to many magazines and books sharing his trippy art. It is the uniqueness of his honest soul expressions, and a solid social media presence that has helped him find his own following. Chris' biggest joy is to make his fans happy and to meet up with them at the different events he performs at, so make sure to catch him somewhere and give him a nice hug.  Join Derik and Chris in this episode as they discuss Chris' views on COVID-19, the last 10 years of his career, experiences with Ayahuasca, and the wacky rules of home ownership in Peru.
Learn more about Chris Dyer at www.positivecreations.net and follow him on Facebook at chrisdyerspositivecreations, Instagram at chris_dyer, Twitter at positivecreator and on his YouTube Channel.  His documentary can be viewed at https://positivecreations.ca/documentary/ and his Artventure videos at https://positivecreations.ca/category/videos/adventure-series/.  Also, be sure to check out his Positive Creations Hardback Book  and Chris Dyer Colouring Book.
This episode was recorded on Monday, May 17, 2020.  It features explicit language and an in-depth discussion regarding drug use.  Listener discretion is advised on this one, especially for young kiddos.  Audio quality is good, but not great as the connection was a bit weak communicating between Canada to a remote desert in Peru.
We acknowledge that this episode was recorded on the unceded, ancestral and occupied traditional territory of the xʷməθkʷəy̓əm (Musqueam), Səl̓ílwətaʔ (Tsleil-Waututh) and Skwxwú7mesh (Squamish) Nations of the Coast Salish Peoples.  As we live, work, surf and play, we say Mahalo to the Métis, Inuit and Indigenous peoples of Turtle Island and from around the world, who have stewarded these lands and sacred surf spots for thousands of years. 
This podcast is available free for streaming and download on iTunes, Apple Podcasts, or wherever you get your podcasts.  You can also watch the Show on our Freshwater Surf Goods YouTube Channel.  Be sure to listen, rate, review and share! 
To reach Derik Hyatt for comments, questions, collaboration, sponsorship, business enquiries or bookings, including SUP and yoga, please email derik@freshwatersurfgoods.com. 
Permastoked is brought to you by Freshwater Surf Goods.  Your surf brand devoted to spreading the stoke across the unsalted seas and cultivating pride amongst the surf community.  We do this by providing products and apparel that celebrate the awesomeness of both Great Lakes and Canadian surf culture.
For more information, visit www.freshwatersurfgoods.com and be sure to sign up for our newsletter.  You can also find us on Facebook, Instagram, and Twitter.  Mahalo for listening.  Stay stoked!
LINKS
Web: www.freshwatersurfgoods.com
Facebook: https://www.facebook.com/freshwatersurfgoods/
Instagram: https://www.instagram.com/freshwatersurfgoods/
YouTube: https://www.youtube.com/channel/UChueUd4VG0WYXN3ky532vzg?
Twitter: https://twitter.com/fwsurfgoods
Pinterest: https://www.pinterest.ca/freshwatersurfgoods/
LinkedIn: https://www.linkedin.com/company/freshwater-surf-goods/
A SPECIAL MAHALO TO:
Mark Malibu & The Wasagas for providing our intro music "Hey Chiwawa" from their 2009 album entitled Crash Monster Beach and our outro music "End of Summer" off their 2017 album Return of the Wasagas.  For more information, visit https://wasagas.com/.  Find them on iTunes or wherever you get your music.
Damajuana reggae uploaded by detroitbase on 2019-08-30 to https://archive.org/details/reggae_201908.  Public License available at https://creativecommons.org/licenses/by-nd/4.0/legalcode.
Ukelele Parade by Fernando Oyaguez Reyes published May 22, 2014 and uploaded to https://archive.org/details/UkeleleParade.  Public License available at https://creativecommons.org/licenses/by-nc/3.0/legalcode.  (Original length = 2:44. Modified to 1:07.)