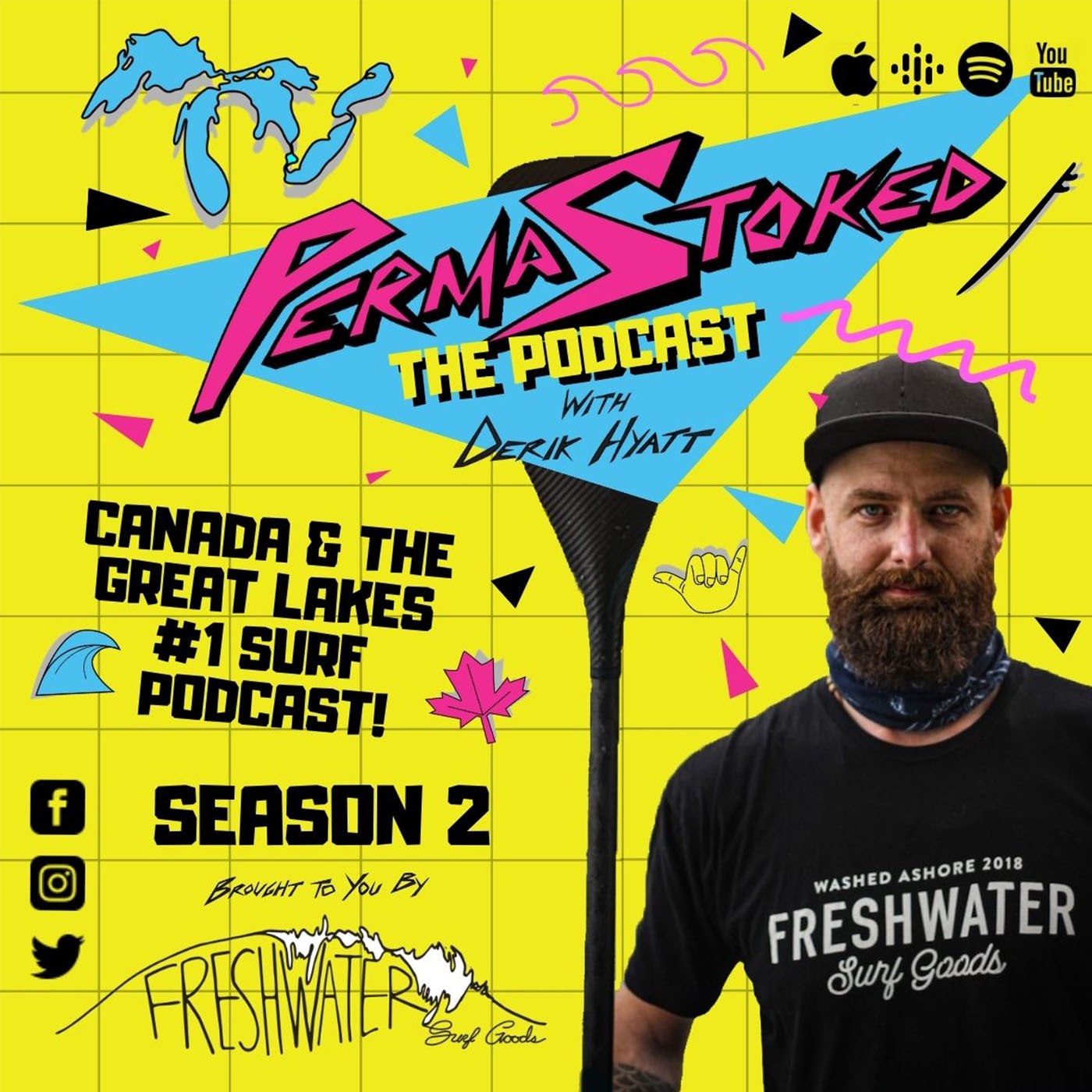 In this episode, Derik Hyatt interviews author of Tom Blake: A Surfer's Philosophy, Dr. David Christopher Lane.  Dr. Lane is a professor of philosophy and sociology at Mt. San Antonio College in Walnut, California who specializes in the study of new religious movements including cults and the interface between science and religion.  He is known for his book The Making of a Spiritual Movement: The Untold Story of Paul Twitchell and Eckankar which exposed the origins of Eckankar and demonstrated the plagiarism of its founder, Paul Twitcell.  Dr. Lane is also an avid surfer and bodysurfer, having won the World Bodysurfing Contest in 1999 and the International Bodysurfing Contest 8 times between 1997-2016.
In this episode, Derik and Dr. Lane chat in detail about American swimmer, lifeguard, stunt man, inventor, writer, early vegetarian, philosopher and one of the most influential surfers in history and founder of California surf culture, Tom Blake.  Described by his biographer Gary Lynch as the obvious link between the ancient South Pacific waterman and the twentieth century Anglo waterman, Blake was born March 8, 1902 in Milwaukee, Wisconsin.  Dr. Lane informs us that Blake's mother died when he was only 11 months old and his father abandoned him when he was still a toddler.  He didn't graduate high school.  His marriage lasted less than a year and he had no children.  He had very little money.  He lived most of his life by himself.  Some regarded him as a beach bum.  Yet, his simple philosophy radically changed the lives of millions in less than a century.  His achievements include: 
1922 – set the world swimming record in the ten-mile open
1926 – first person to surf Malibu, along with Sam Reid
1928 – won the first Pacific Coast Surfriding Championship
1928 – invented the hollow paddleboard
1929 – invented the water-proof camera housing
1931 – invented the sailboard
1931 – patented and manufactured the first production surfboard
1932 – won the Catalina Paddleboard Race
1935 – invented the surfboard fin, aka. Skeg or keel
1935 – published his first book solely devoted to surfing, Hawaiian Surfboard (republished in 1983 as Hawaiian Surf Riders)
1937 – produced and patented the first torpedo buoy and rescue ring, both made of "dua-aluminum"
1940's – behind the first production sailboards
1969 - in Surfing magazine, authored an early draft of Voice of the Atom, a wave-riding-inspired religious philosophy, the core equation of which, Nature = God, he later carved this into a rock in Wisconsin
1982 – published Voice of the Atom
Being a leader in physical fitness, natural foods and healthy diet
Virtually began the surfing lifestyle as we know it
For more on Blake, get a copy of Tom Blake: The Uncommon Journey of a Pioneer Waterman by Gary Lynch or the Tom Blake Scrapbook, both available online at https://shacc.org/ from Croul Publishers in Newport Beach.
DISCLAIMER
In this episode with Dr. David Christopher Lane, I also discuss controversial topics including, but not limited to: capitalism, Catholicism, cults, Kundalini yoga, modern education, politics, religion, yoga and the spiritual leader, Yogi Bhajan.  The views and opinions expressed are those of myself, Derik Hyatt and Dr. David Christopher Lane and are by no means meant to persuade others one way or another.  It is simply a conversation between two people expressing their thoughts.
Connect with Dr. David Christopher Lane through email at neuralsurfer@yahoo.com on Facebook at @neuralsurfer or on Twitter at @neuralsurf and be sure to checkout www.neuralsurfer.com where Tom Blake: A Surfer's Philosophy and his other works are available.
This episode was recorded on July 12, 2020 and features explicit language.
We acknowledge that this podcast is recorded on the unceded, ancestral and occupied traditional territory of the Anishinabek Nation: the People of the Three Fires known as Ojibwe, Odawa and Pottawatomie Nations and further give thanks to the Chippewas of Saugeen and the Chippewas of Nawash, now known as the Saugeen Ojibway Nation, now known as the Saugeen Ojibway Nation, as the traditional keepers of this land.  As we live, work, surf and play, we say Mahalo to the Métis, Inuit and Indigenous Peoples of Turtle Island and from around the world, who have stewarded these lands and sacred surf spots for thousands of years. 
This podcast is available free for streaming and download on iTunes, Apple Podcasts, Podbean, Google Podcasts, Stitcher, Spotify, iHeart Radio, Pandora, TuneIn or wherever you get your podcasts.  You can also watch the Show on our YouTube Channel.  Be sure to listen, rate, review and share! 
To reach Derik Hyatt for comments, questions, collaboration, sponsorship, business enquiries or bookings, including SUP and yoga, please email derik@freshwatersurfgoods.com. 
Permastoked is brought to you by Freshwater Surf Goods.  Your surf brand devoted to spreading the stoke across the unsalted seas and cultivating pride amongst the surf community.  We do this by providing products and apparel that celebrate the awesomeness of both Great Lakes and Canadian surf culture.
For more information, visit www.freshwatersurfgoods.com and be sure to sign up for our newsletter.  You can also find us on Facebook, Instagram, and Twitter.  Mahalo for listening.  Stay stoked!
LINKS
Web: www.freshwatersurfgoods.com
Facebook: https://www.facebook.com/freshwatersurfgoods/
Instagram: https://www.instagram.com/freshwatersurfgoods/
YouTube: https://www.youtube.com/channel/UChueUd4VG0WYXN3ky532vzg?
Twitter: https://twitter.com/fwsurfgoods
Pinterest: https://www.pinterest.ca/freshwatersurfgoods/
LinkedIn: https://www.linkedin.com/company/freshwater-surf-goods/
A SPECIAL MAHALO TO:
Mark Malibu & The Wasagas for providing our intro music "Hey Chiwawa" from their 2009 album entitled Crash Monster Beach and our outro music "End of Summer" off their 2017 album Return of the Wasagas.  For more information, visit https://wasagas.com/.  Find them on iTunes or wherever you get your music.
Damajuana reggae uploaded by detroitbase on 2019-08-30 to https://archive.org/details/reggae_201908.  Public License available at https://creativecommons.org/licenses/by-nd/4.0/legalcode.  (Original length = 2:30. Modified to 4:57.)
Ukelele Parade by Fernando Oyaguez Reyes published May 22, 2014 and uploaded to https://archive.org/details/UkeleleParade.  Public License available at https://creativecommons.org/licenses/by-nc/3.0/legalcode.  (Original length = 2:44. Modified to 1:07.)