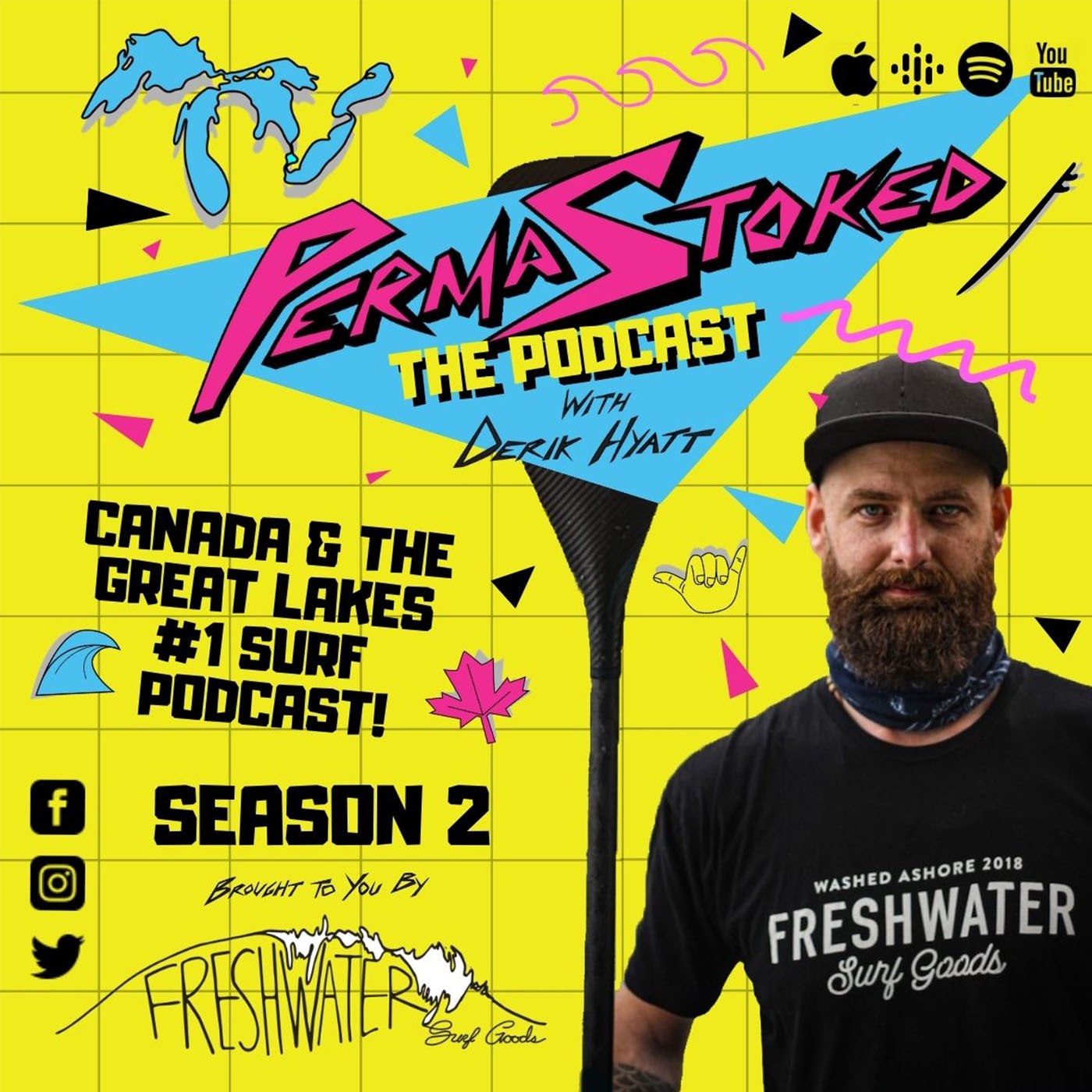 In this episode, Derik Hyatt interviews the Founder/Owner of SWELL Education | Paddle and Surf TOFINO, Paddle Canada Instructor Trainer, Red Cross First Aid Instructor and star of the video, Wild Coast, Emre Bosut.  Paddling has accompanied Emre on his journey through life. It Started off in a whitewater kayak searching for waves along the shores of Lake Ontario where he grew up. It's been a long and exciting journey, working across the country and internationally as a guide and instructor, to his current home in Tofino BC, where the waves are much bigger. One thing that hasn't changed is Emre's love of being on the water, which today is usually on a paddleboard or surfboard.
Emre is passionate about instruction and learning along with people. He is excited to be developing Canada's most comprehensive SUP instruction program, drawing resources upon his experiences as a guide trainer, whitewater kayak instructor and sea kayak guide.
Emre is always stoked to share his love for catching waves and learning in the outdoors. If he's not figuring new ways to share the world of paddling with others, you know where he can be found: In the surf. 
As a pioneer in BC's Stand Up Paddlesurfing scene, be inspired by his origin story growing up in Burlington, ON, Whitewater kayaking and his transition to living the dream as an innovator in Stand Up Paddlesurfing on Canada's west coast.  Learn more about Emre, the state of Tofino during the Coronavirus COVID-19 pandemic, SUP Surfing, SWELL Education, Paddle Canada and the Annual West Coast SUP Synposium.
Learn more about SWELL Education at https://tofinopaddle.com/ and connect with Emre on Facebook and Instagram at @swelltofino and on YouTube at tofinopaddle.  Be sure to watch Wild Coast by Lee Visual at https://vimeo.com/leevisual/wildcoast.
For more information regarding Paddle Canada, visit https://www.paddlecanada.com/.  If you are in the Tofino, BC area and are interested in taking any SUP Skills or Instructor courses, please contact Emre at info@tofinopaddle.com.  If you are currently in Vancouver, BC or the Lower Mainland and are interested in taking any SUP Skills courses, please contact Derik at derik@freshwatersurfgoods.com.
This episode was recorded on Saturday, April 25, 2020.  It is family friendly, with only a few minor swear words, but no F-bombs. 
We acknowledge that this episode was recorded on the unceded, ancestral and occupied traditional territory of the xʷməθkʷəy̓əm (Musqueam), Səl̓ílwətaʔ (Tsleil-Waututh) and Skwxwú7mesh (Squamish) Nations of the Coast Salish Peoples.  As we live, work, surf and play, we say Mahalo to the Métis, Inuit and Indigenous peoples of Turtle Island and from around the world, who have stewarded these lands and sacred surf spots for thousands of years. 
This podcast is available free for streaming and download on iTunes, Apple Podcasts, or wherever you get your podcasts.  You can also watch the Show on our Freshwater Surf Goods YouTube Channel.  Be sure to listen, rate, review and share! 
To reach Derik Hyatt for comments, questions, collaboration, sponsorship, business enquiries or bookings, including SUP and yoga, please email derik@freshwatersurfgoods.com. 
Permastoked is brought to you by Freshwater Surf Goods.  Your surf brand devoted to spreading the stoke across the unsalted seas and cultivating pride amongst the surf community.  We do this by providing products and apparel that celebrate the awesomeness of both Great Lakes and Canadian surf culture.
For more information, visit www.freshwatersurfgoods.com and be sure to sign up for our newsletter.  You can also find us on Facebook, Instagram, and Twitter.  Mahalo for listening.  Stay stoked!
LINKS
Web: www.freshwatersurfgoods.com
Facebook: https://www.facebook.com/freshwatersurfgoods/
Instagram: https://www.instagram.com/freshwatersurfgoods/
YouTube: https://www.youtube.com/channel/UChueUd4VG0WYXN3ky532vzg?
Twitter: https://twitter.com/fwsurfgoods
Pinterest: https://www.pinterest.ca/freshwatersurfgoods/
LinkedIn: https://www.linkedin.com/company/freshwater-surf-goods/
A SPECIAL MAHALO TO:
The Planet Smashers and Stomp Records for allowing us to play "Surfin' In Tofino" off their 1999 album Life of the Party.  Visit them at https://stomprecords.com/bands/planet-smashers/ and find them on iTunes or wherever you get your music.
Mark Malibu & The Wasagas for providing our intro music "Hey Chiwawa" from their 2009 album entitled Crash Monster Beach and our outro music "End of Summer" off their 2017 album Return of the Wasagas.  Find them on iTunes or wherever you get your music.