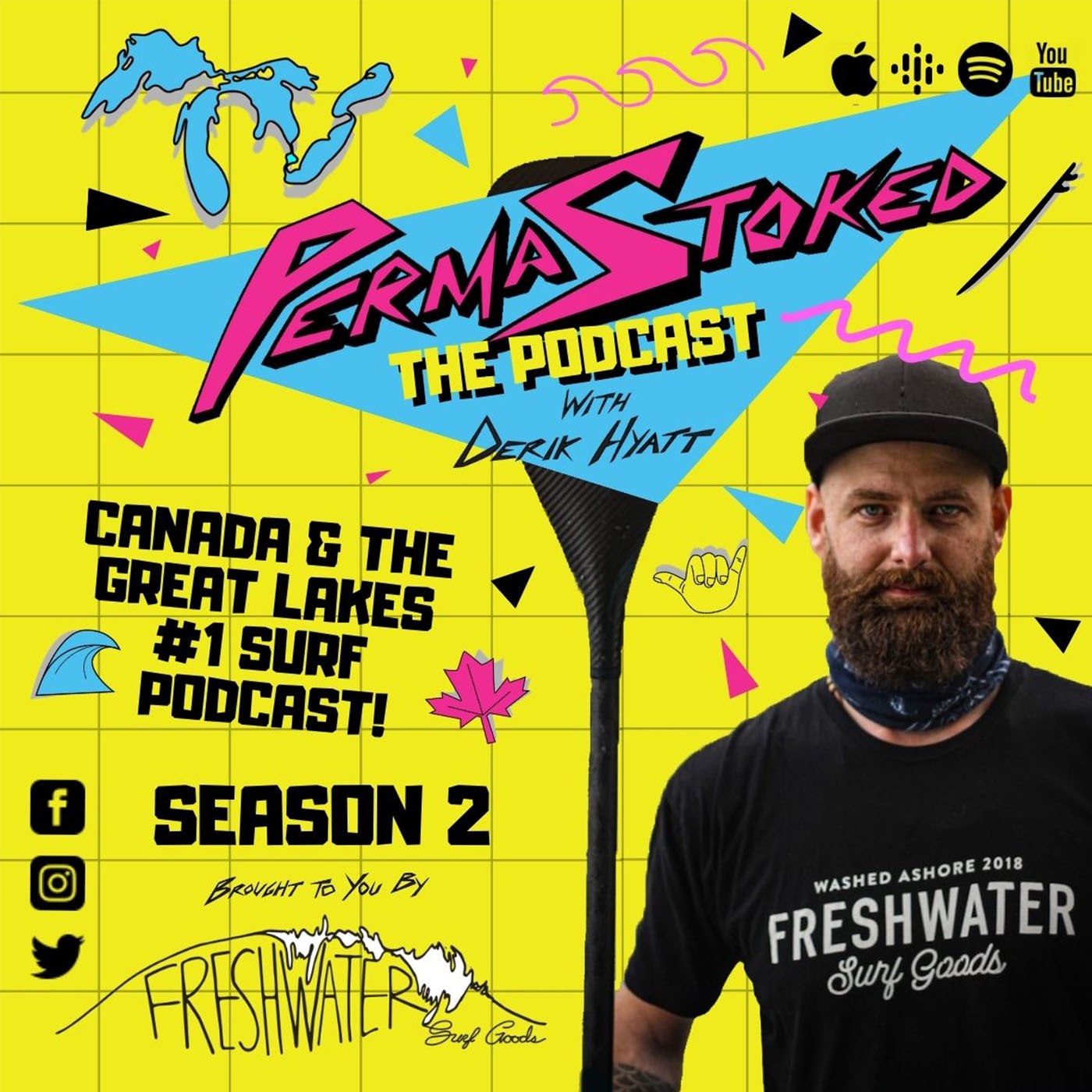 If you google the word passion, you'll find its definition means 'strong barely controllable emotion'.  In this episode, I chat with Madeline "Maddi" Leblanc, about her passion or stoke for stand up paddle boarding and charitable causes.
Maddi was born and raised in Welland, Ontario, CAN a small quaint community located in the heart of the Niagara Region. Her journey began when she was only ten years old, watching two men paddle on SUP's in Lake Huron, Ontario, CAN. When they came in from the water she approached them and they had offered to let her try their boards. The minute she hopped on she immediately fell in love with gliding on-top of the water. Since that day she only continued to beg her parents to buy a board. They struck a deal that they would help her purchase her first board if she would pay for half of it, and it would be her only Christmas present that year. Years passed and in December of 2012 she had received her first paddle board. In 2013 she took her board out for the first time on the Welland Canal, and it was at that moment that she had come up with the idea of her current fundraiser 'On Board'.
In 2011, Maddi lost two friends due to two different types of cancer. The pain was unbearable and she did not know where to put that pain. The loss of her friends Lynn Lambert and Julia Turner hit not only Maddi deeply, but also the community of Welland and she knew she had to do something to give back to honour her friends.
Maddi launched On Board in 2014 and has been running the event annually ever since, raising over $40,000 for the Canadian Cancer Society specifically for brain cancer research. Since creating the fundraiser, sponsors had introduced her to the world of SUP racing which has completely turned Maddi's life around.
In 2016 Maddi began SUP racing and has been forever changed by the competitive side of the sport. In 2017 she claimed the Ontario SUP Series overall Open Female Category winner, as well as the 'MVP' (most valued paddler) award for her On Board efforts. At the end of the season she signed on as a team rider with 'Starboard' one of the worlds leading SUP companies. In 2018 she made an even bigger statement winning the overall Elite Female Category with the Ontario SUP Series, as well as taking the overall win and the yellow jersey at the 2018 and 2019 Mammoth Race in Toronto.
When Maddi is not on the water she dedicates her time to inspiring others to work hard and chase after their dreams. She does this through guest lectures at her school, providing inspirational talks in her local community and beyond, as well as sitting on panel discussions about women in sport. Currently Maddi is working on her Masters thesis at Brock University, where she hopes to inspire the world of academia with her research in the outdoor recreation and environment sector. Maddi also is a certified WPA Level 1 instructor and teaches SUP Kids at Paddle Niagara during the summer months. Maddi hopes to combine her passions to create meaningful impact in her future career while motivating her peers to do the same.
Maddi says "If Lynn and Julia taught me anything, it is that life is too short so if you want something bad enough, go out there and get it! Have fun, and be kind along the way."
Learn more about Maddi and register for On Board at www.maddileblanc.com and connect with her on Instagram at @maddi3leblanc on Facebook at @maddi.leblanc.5 and on Twitter at @MaddiLeblanc17.
This episode was recorded on June 21, 2020.  It is family friendly.
We acknowledge that this episode was recorded on the unceded, ancestral and occupied traditional territory of the xʷməθkʷəy̓əm (Musqueam), Səl̓ílwətaʔ (Tsleil-Waututh) and Skwxwú7mesh (Squamish) Nations of the Coast Salish Peoples.  As we live, work, surf and play, we say Mahalo to the Métis, Inuit and Indigenous peoples of Turtle Island and from around the world, who have stewarded these lands and sacred surf spots for thousands of years. 
This podcast is available free for streaming and download on iTunes, Apple Podcasts, or wherever you get your podcasts.  You can also watch the Show on our Freshwater Surf Goods YouTube Channel.  Be sure to listen, rate, review and share! 
To reach Derik Hyatt for comments, questions, collaboration, sponsorship, business enquiries or bookings, including SUP and yoga, please email derik@freshwatersurfgoods.com. 
Permastoked is brought to you by Freshwater Surf Goods.  Your surf brand devoted to spreading the stoke across the unsalted seas and cultivating pride amongst the surf community.  We do this by providing products and apparel that celebrate the awesomeness of both Great Lakes and Canadian surf culture.
For more information, visit www.freshwatersurfgoods.com and be sure to sign up for our newsletter.  You can also find us on Facebook, Instagram, and Twitter.  Mahalo for listening.  Stay stoked!
LINKS
Web: www.freshwatersurfgoods.com
Facebook: https://www.facebook.com/freshwatersurfgoods/
Instagram: https://www.instagram.com/freshwatersurfgoods/
YouTube: https://www.youtube.com/channel/UChueUd4VG0WYXN3ky532vzg?
Twitter: https://twitter.com/fwsurfgoods
Pinterest: https://www.pinterest.ca/freshwatersurfgoods/
LinkedIn: https://www.linkedin.com/company/freshwater-surf-goods/
A SPECIAL MAHALO TO:
Mark Malibu & The Wasagas for providing our intro music "Hey Chiwawa" from their 2009 album entitled Crash Monster Beach and our outro music "End of Summer" off their 2017 album Return of the Wasagas.  For more information, visit https://wasagas.com/.  Find them on iTunes or wherever you get your music.
Damajuana reggae uploaded by detroitbase on 2019-08-30 to https://archive.org/details/reggae_201908.  Public License available at https://creativecommons.org/licenses/by-nd/4.0/legalcode.  (Original length = 2:30. Modified to 2:30.)
Ukelele Parade by Fernando Oyaguez Reyes published May 22, 2014 and uploaded to https://archive.org/details/UkeleleParade.  Public License available at https://creativecommons.org/licenses/by-nc/3.0/legalcode.  (Original length = 2:44. Modified to 0:52.)